Are you a 3.5 level pickleball player looking for the best paddle to up your game? Then you've come to the right place!
Choosing the right paddle is key to success in pickleball. You need something that has the right weight and balance, as well as a shape and grip that suits your style of play.
In this comprehensive guide, we'll break down the different aspects of pickleball paddles, explain why they matter, and give you our top recommendations for paddles suitable for 3.5 level players. We'll also discuss important topics such as grip size, weight distribution, and head shape.
So if you're ready to take your game to the next level, then read on for our guide to the best pickleball paddles for 3.5 players!
Selkirk Neo: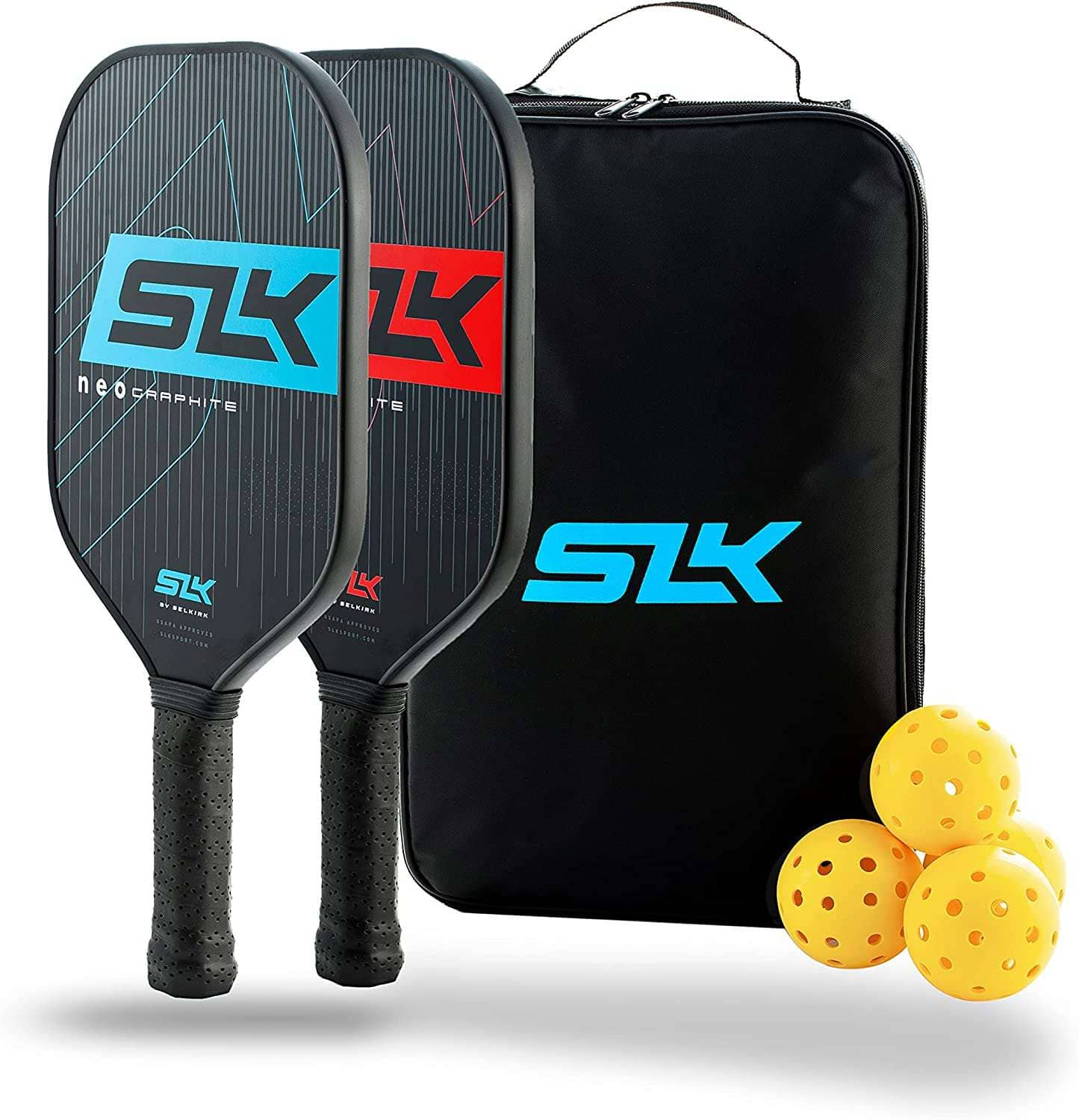 Size: 15.67″
Brand Selkirk Sport
Grip Size 4 1/4 inches
Material Graphite
Skill Level Beginner
Frame Material Graphite
Shaft Material Graphite
The NEO is a lightweight paddle made with fiberglass, graphite and nylon core that offers an excellent balance of power and control. It's perfect for 3.5 level players who need more maneuverability and an added touch of spin and speed in their game.
HEAD Radical Pro: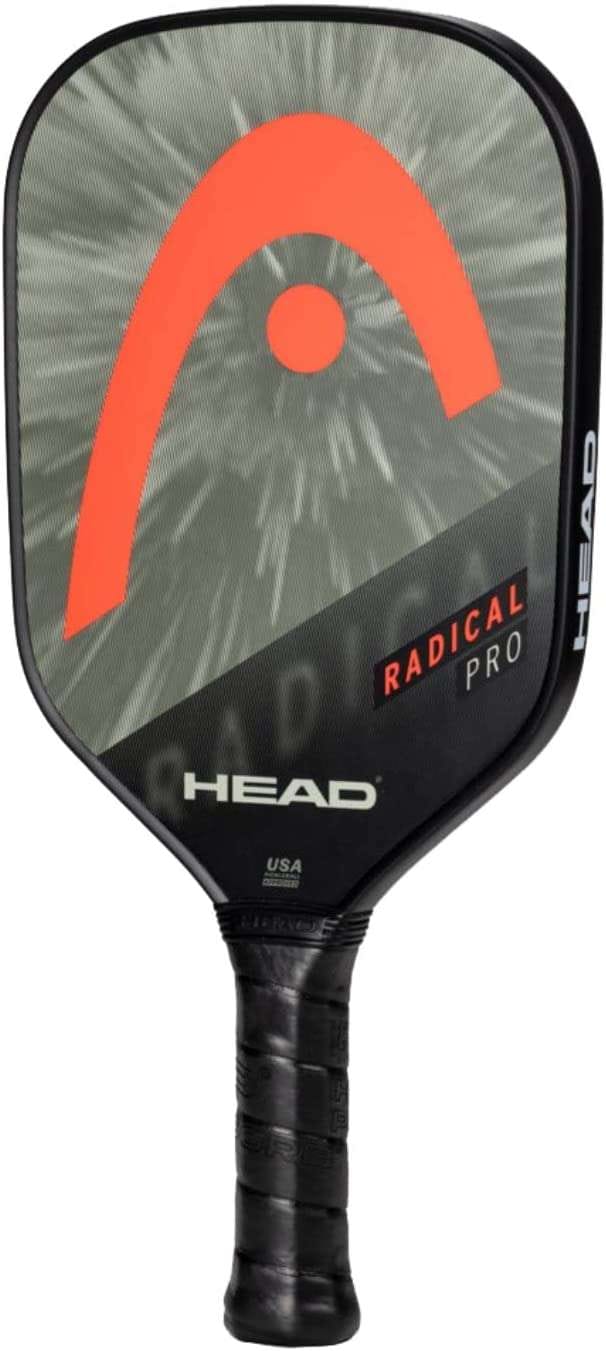 Size: 4-1/8
Brand: HEAD
Grip Size: 4 (1/8)
Sport Type: Pickleball
Material: Polypropylene
Shaft Material: Graphite
The Radical Pro is constructed with Polypropylene material, which gives it maximum power but also provides great experience when playing defense or angle shots. With its resilient design, comfort grip handle, and full-length edge guard, this paddle is ideal for advanced players looking to dominate the court.
Onix Z5 Graphite Paddle: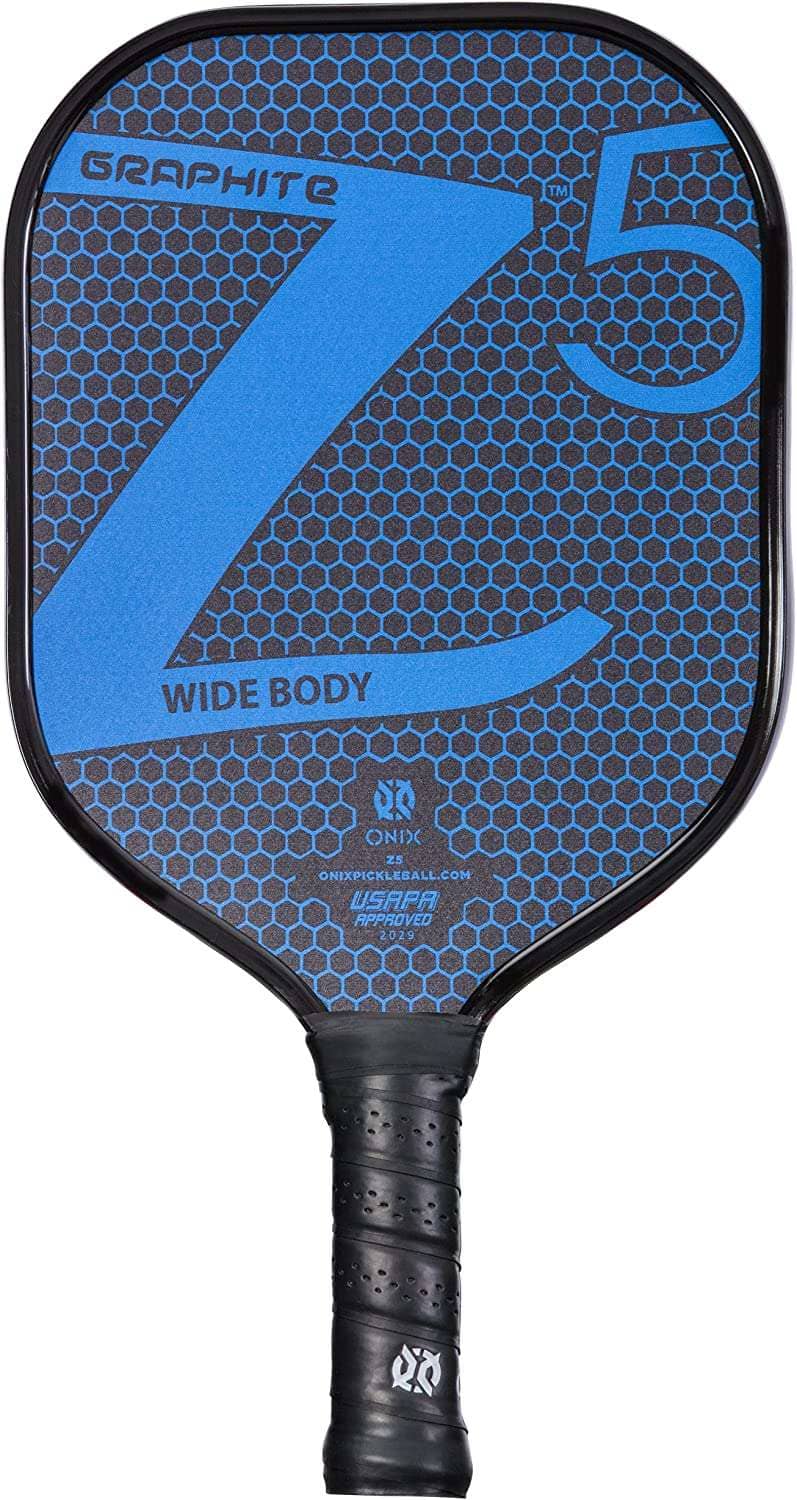 Size One Size
Brand Onix
Grip Size 4 1/4 inches
Sport Type pickleball
Material Plastic
Skill Level Beginner
Frame Material Carbon Fiber
Shaft Material Graphite
The Z5 Graphite is an excellent all-around paddle perfect for 3.5 level players who need both power and control from their pickleball gear. Its graphite face combined with its honeycomb core adds more consistency in shots, allowing for greater accuracy in strategic placement of the ball on the court.
Engage Encore Pro Pickleball Paddle: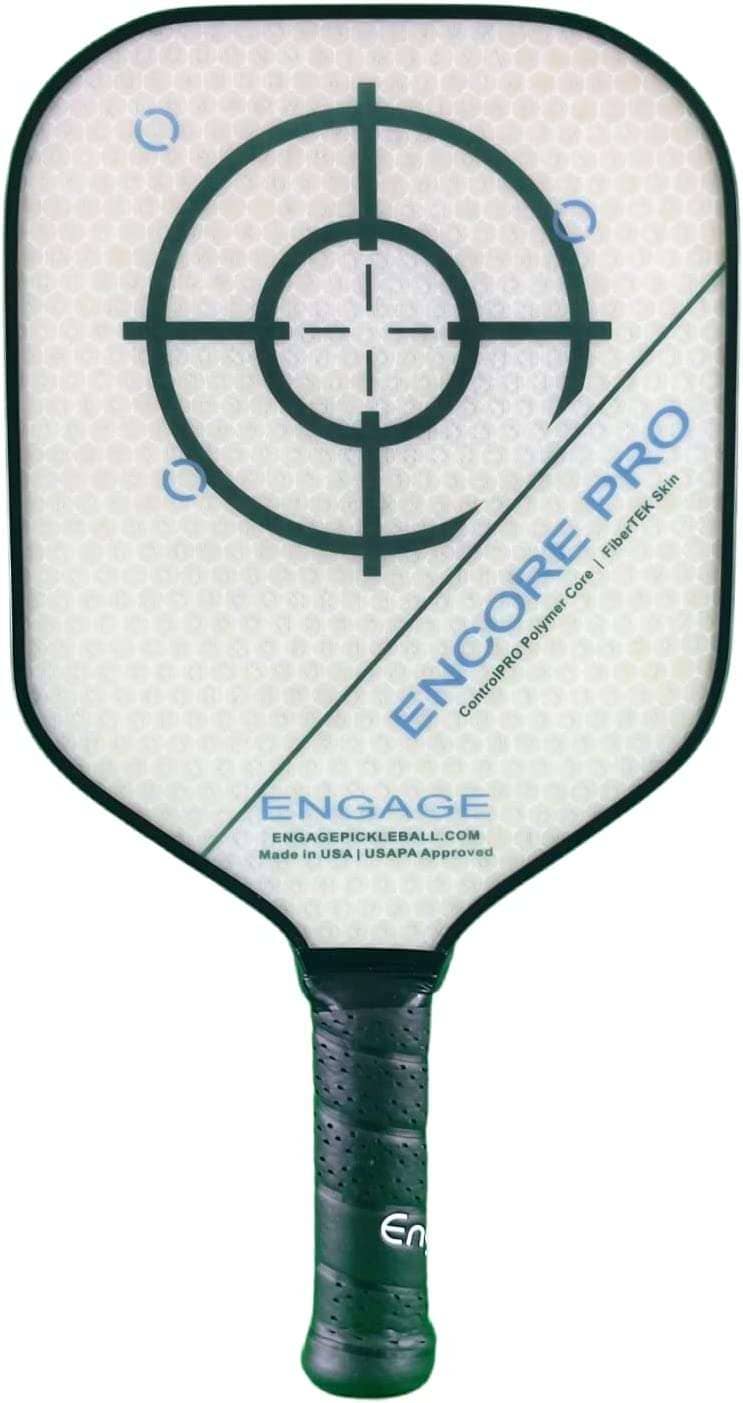 Size Standard
Brand Engage Pickleball
Grip Size 4 3/8 inches
Sport Type Tennis
Shaft Material Carbon Fiber
This lightweight paddle has great power behind it due to its graphite face coupled with its foam core design that is specially made for those who like to play hard shots at short angles in order to stay in control of the game's flow. Its grip tape adds
How to Choose the Right Pickleball Paddle: Factors to Consider
Choosing the right pickleball paddle for 3.5 players can seem like a daunting task, with seemingly endless options available. However, there are a few key factors to consider in order to ensure you choose the right paddle for your needs.
Weight
When it comes to pickleball paddles, weight matters. Generally speaking, the lighter the paddle, the easier it will be maneuver and handle. If you're used to playing with heavier paddles, then you'll want to reduce your weight in order to improve your control and maneuverability without sacrificing power. On the other hand, if you're used to playing with a lighter paddle, then increasing the weight could be beneficial for boosting your power without compromising on control or accuracy.
Grip
The grip size of a pickleball paddle is another important factor that should be taken into consideration when choosing one for 3.5 players generally speaking, most grips range from 4″ to 5″ in circumference. Players with larger hands should opt for paddles with larger grips while those with smaller hands should opt for smaller grip sizes in order to ensure they have maximum control while playing their game.
Material
Lastly, the material that a pickleball paddle is made of should also be taken into consideration when making your selection. Generally speaking, paddles made of wood are heavier, while those made of graphite are lighter however graphite paddles tend to provide more power than wood ones due to their bigger sweet spot. Additionally, some paddles are constructed of composite materials such as aluminum and carbon fiber which provide good durability and an attractive appearance at a reasonable price point.
Benefits of Playing Best Pickleball Paddles for 3.5 Players
It's no secret that the right pickleball paddle makes all the difference during a game. The right paddle will give you more control and power, which can make all the difference in competitive play. Here are some of the main benefits of playing with the right paddle:
Increased Control
Having the perfect weight and balance allows you to have greater control over your shots, making them more accurate. This can give you an edge over your opponents in tight situations.
Improved Power
The right pickleball paddle can help you generate more power from your shots, giving you an advantage when it comes to speed and distance. With a heavier paddle head and longer handle, you'll be able to generate more force for a greater impact.
Increased Comfort
The proper pickleball paddle will also provide greater comfort for you as a player. With a spooned shape and a contoured grip, it's designed to reduce vibration in the handle while still providing plenty of power to your follow-throughs.
Tips and Tricks on Extending the Life of Your Pickleball Paddle
As a 3.5 player, you want to make sure you have the best pickleball paddle to get the most out of your game. However, even the best paddles will wear out over time, so it is important to know how to extend the life of your paddle. Here are a few tips and tricks:
Store It in a Dry Place
One of the most important things you can do is make sure you store your paddle in a dry place and avoid leaving it in direct sunlight or areas that experience high levels of humidity. Moisture can cause significant damage to paddles, particularly ones with wooden cores, and should be avoided at all costs.
Clean After Each Use
Pickleball paddles should be cleaned after each use with lukewarm water and mild soap. This will help keep them free from dirt and grime build-up that can shorten their lifespan. Avoid using harsh chemicals or abrasive cleaning products, as they can damage the surface of your paddle over time.
Regularly Inspect Your Paddle
Regularly inspecting your paddle for any cracks or chips can help avoid potential damage down the line. In addition, if you do find any issues, it may be beneficial to replace worn parts right away before they lead to more serious problems.
Conclusion
In conclusion, when it comes to finding the best pickleball paddles for 3.5 players, it's important to consider the materials, the weight and the handle shape of the paddle. After taking all of these factors into consideration, there's no doubt that the right pickleball paddle can help make all the difference in your pickleball game. Whether you're a beginner or an advanced player, you can feel confident that the right paddle will provide you with the power and control you need to excel. Choose the best pickleball paddle for your game and get ready to hit the court!
FAQs on Selecting Best Pickleball Paddles for 3.5 Players
Whether you're new to the sport or have been playing for a while, there are some key questions to consider when selecting a pickleball paddle and finding the perfect one for your level. Here are some of the most commonly asked questions about choosing a paddle:
Q: How stiff or flexible should my paddle be?
The stiffness of your paddle will depend on your skill level and playing style. Beginner pickleball players may prefer a more flexible paddle that allows for greater control, while advanced players may opt for a more rigid option that provides extra power.
Q: Are lighter paddles better?
In general, lighter paddles will offer increased maneuverability and speed while sacrificing overall power. Heavier paddles will provide more power but at the expense of speed and agility.
Q: What size handle is right for me?
The size of the handle largely depends on individual preference; however, players with smaller hands may prefer shorter handles while those with larger hands may opt for longer ones. As a general rule, the handle should fit comfortably in your hand without straining your wrist or arm.
By taking into account factors such as skill level, playing style, handle length and weight, you can make the right decision when it comes to selecting the best pickleball paddle for your game.
Read More About Pickleball: Thepickleballlover.com

Pickleball Lover & Enthusiast. Sharing my love for the game on my website. Come join me for all the pickleball fun & get your paddle on!